You can pay your invoices using any of the following methods:
Online via the Datamotive Portal
We've made it easy to make payment online via Autogate. If you don't have access, you will need to speak to an admin user within the dealership. They can follow these instructions to add you into the system. Below are the steps:
1. Log into Autogate and select the 'other apps' tab on the left hand side menu.

2. Select the "Pay Your Bill" option.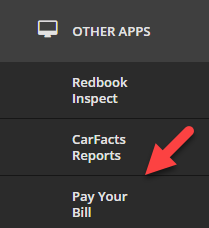 3. Complete the details and select "Pay Now"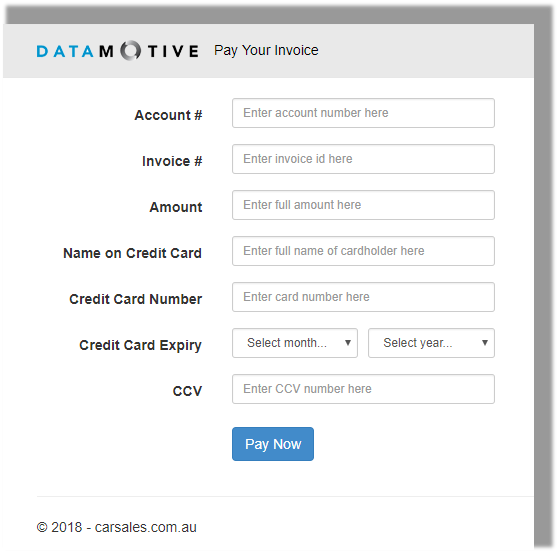 Once completed, you will be presented with a receipt for your payment. We recommend saving or screenshotting the receipt for your own records.
Electronic Funds Transfer (EFT)
You can pay via EFT using the following bank details:
BSB: 083054
ACC: 198379449
Please include your account number or invoice number (found at the top of your invoice) for the reference of the payment. The remittance advice can be sent to admin@carsales.com.au once you have made payment.
Note: American Express payments will incur a 2% processing fee.
Direct Debit
To set up a direct debit via credit card or bank account, please email us at admin@carsales.com.au
Cheque
Please forward cheques and remittance to:
Locked Bag 9001
Richmond, Vic, 3121