This advertising unit has two purchasing options, so you can ensure you are maximising your investment. All Top Deal listings appear above standard as premium listings, with a featured border and additional images via a carousel.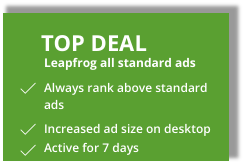 Top Deal Single:
Select this against one of your inventory items only, to promote your listing higher within search results for a 7 day period, directly from AutoGate's Promote page. Once the 7 day period is finished, you can extend or re-purchase the Top Deal.
Top Deal Bundles:
For a more flexible option, buy bundles of Top Deals or Top Deal Unlimited for additional coverage across your inventory. You are able to use these Top Deals ongoing, rotating them through your inventory as little or as often as you like. Top Deals in this instance can be assigned to nominated stock items automatically (on your oldest items) or manually (on chosen stock).
Top Deal listings deliver 25.9% more prospects per car than standard ads. 
You can view the listings that you have as top deals by clicking on the inventory page. Top deal listings are marked with "Top Deal".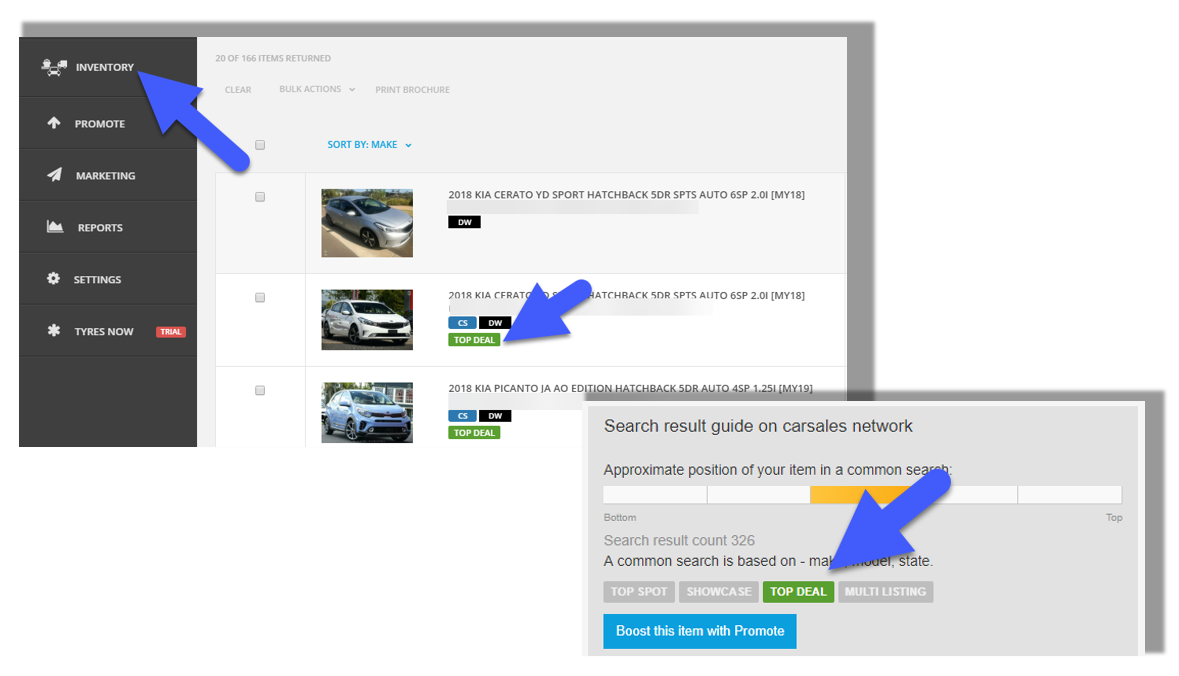 Want to upgrade to Top Deal? Click here to find out how. 
Compare Listing Types: