You can edit your dealership email templates by following the steps below.
Please Note - You will need to have the appropriate level of access to edit templates. If you are unable to edit templates and are unsure who in your dealership has access, please contact your Digital Account Manager using the details listed in the top of your Autogate page.
1. Click on the Settings toggle, followed by the "Email Templates" icon.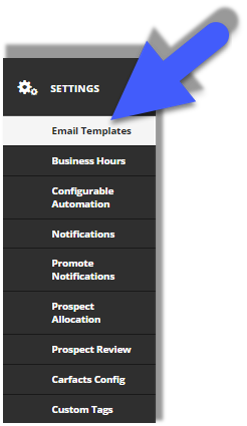 2. Click on the tab for the template you would like to edit, then select the green edit button on the template.

3. Complete the relevant sections. You can use the HTML editor to complete the content if you are familiar with HTML code.