You can purchase CarFacts reports directly via your DataMotive login by following the below steps: 
1. Select the "CarFacts Reports" icon.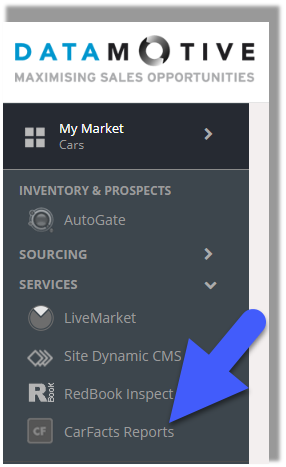 2. You will then be prompted to select the name of the dealership, and the inventory item you wish to view/buy reports for. Select purchase to generate the CarFacts report.