As part of the security measures we have in place to protect your account, you will be required to authorise each new device you use to log into AutoGate. In addition to this, we have implemented 2FA to add an extra layer of security.
How to authorise devices & enter 2FA
1. Log into AutoGate on your device via https://autogate.co/ for desktop or via the mobile website using the same URL.
2. Enter your username and password, and hit submit.
3. You will get a device authorisation pop-up, you will now receive an email from us with further information.
4. On the email you received, click on the device authorisation link.
5. Now, on the same device; enter your username and password into AutoGate again.
6. You will receive the 2FA pop-up, just enter in the verification code and you will be able to proceed.
Each time you log in with a new device, you will need to follow this process to authorise it.
Yes you can. You will need to add a mobile number to your profile by going to the top right-hand corner of your AutoGate page and clicking the silhouette; before clicking your name under "profile".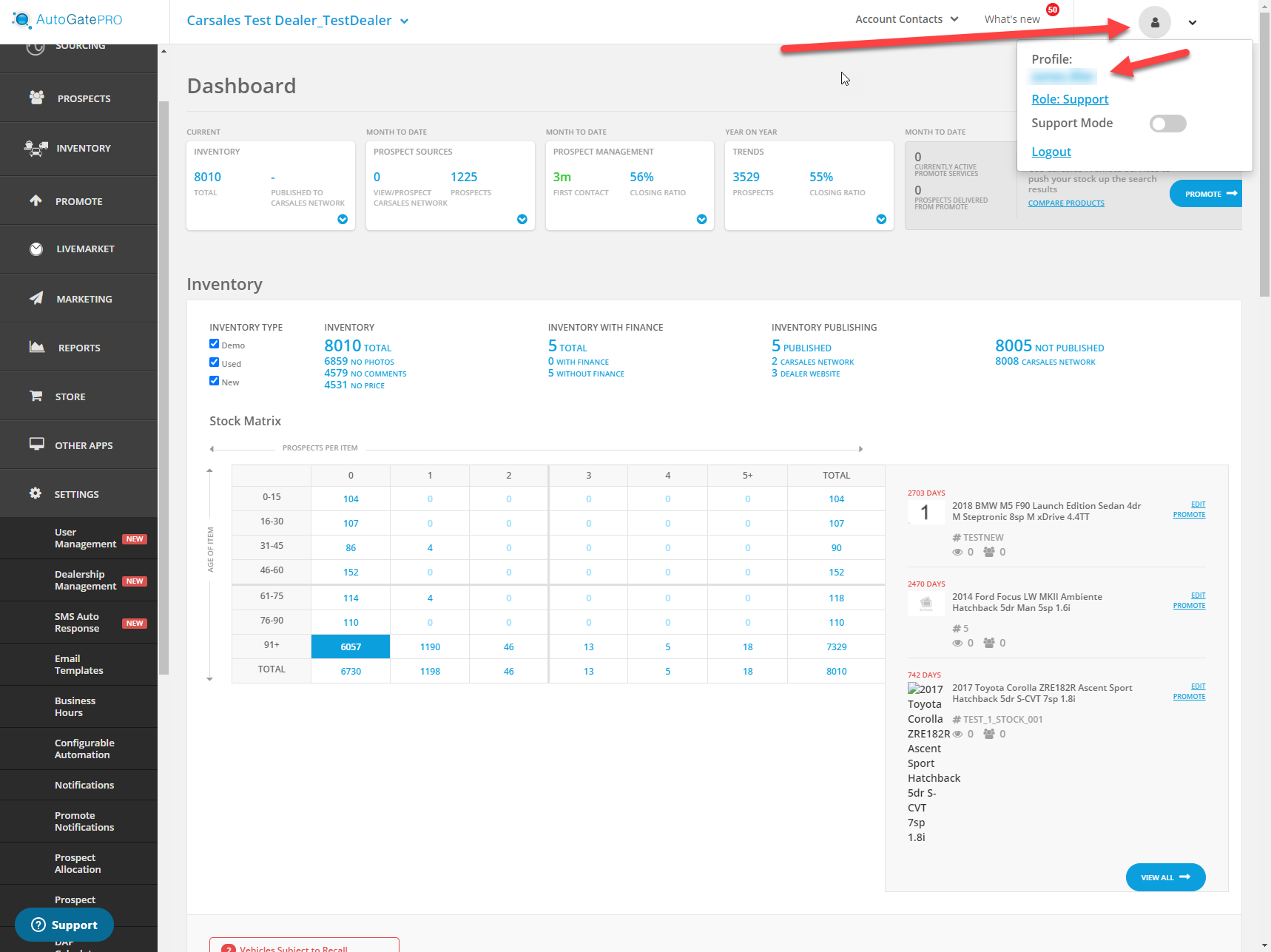 From here, you can edit the number associated with your profile. This will mean the verification code is sent as a text each time you receive the 2FA prompt.
Video tutorials
If you are a visual learner, we have the following videos available to help you authorise the relevant device:
If you are having issues with receiving any of these emails or codes, please reach out to support@carsales.net.au or alternatively call through on 1300 728 800.