Adding new prospects
If you are an AutoGate Pro subscriber, you are able to add new prospects into your AutoGate account, such as walk-ins or people who have contacted your dealership directly.
If you do not have AutoGate Pro and are interested in subscribing, contact your account manager to have this organised.
You will be add a new prospect by following the below steps:
1) Click on the "add prospect" button on the prospects screen.

2) You will be prompted to fill out various details about the prospect as below: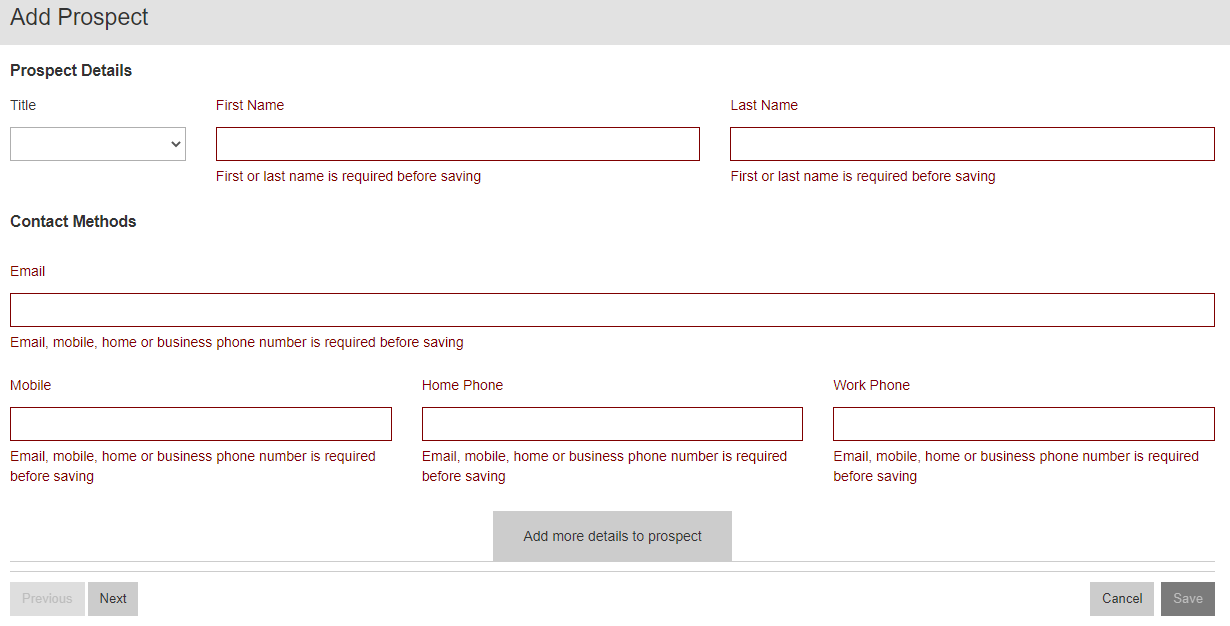 3) You are also able to add in details about the item that the prospect has enquired on via the left-hand side menu: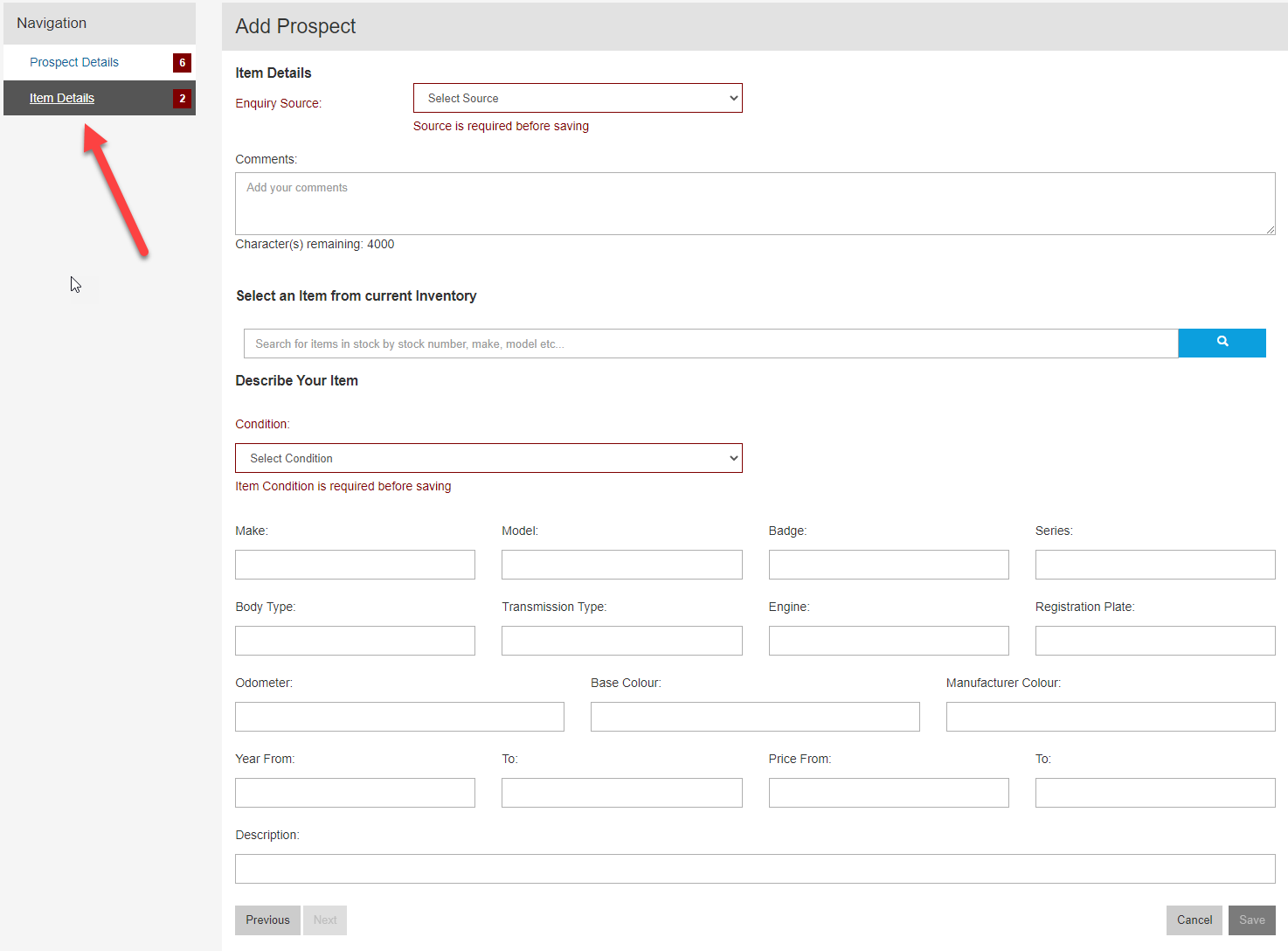 4) Finally, ensure you hit save to make sure all information is recorded. You will now be able to see this new prospect in your prospects list.
Editing existing prospects
You are able to make edits to existing prospects within your AutoGate account. To do this, each prospect will have an "edit" button as shown below: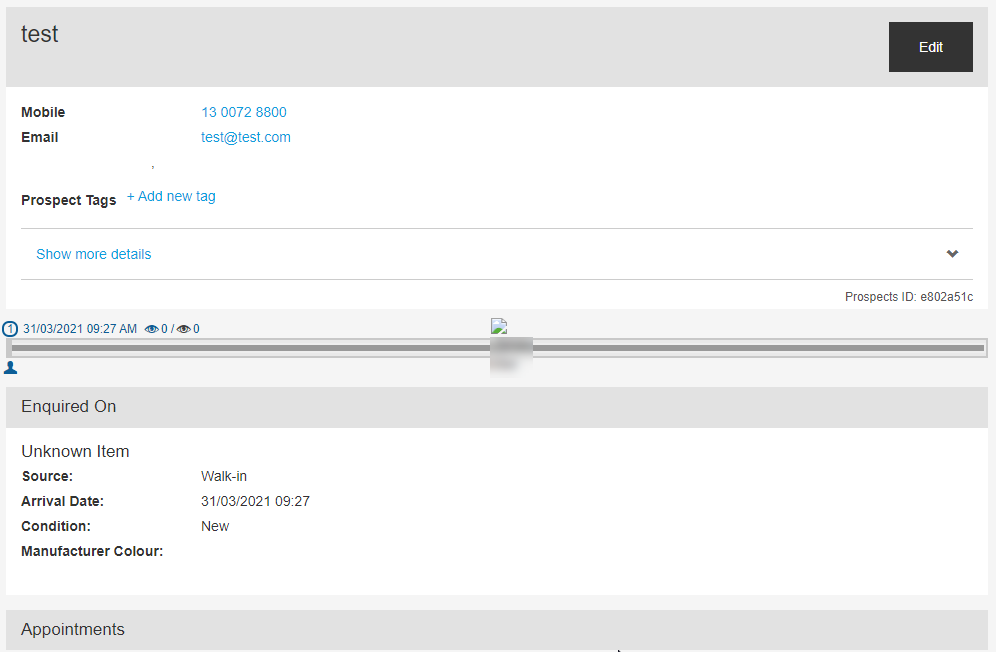 Exactly like adding a new prospect, you will now be able to change any of the details on the prospect.